Fresh Hot "Roasted Corn" every weekend
CHILDREN'S FACE PAINTING AVAILABLE ON WEEKENDS

Scarecrow Making available EVERYDAY
Large Mums for Sale
Domo loves Woodside Nursery for Pumpkin Picking
CLICK HERE FOR MORE CUTE KID INFORMATION


We offer a wide variety of Family Fun things to do.
Children will enjoy entering our "Octobercation" outdoor exibit. Here they will see and learn tips about Trick or Treat Saftey, see how a Scarecrow is made, view our New Scooby Doo and Mystery Machine detective exibit, look at a replica of the worlds biggest pumpkin and weight themselves and the entire family on our Giant scale. Next they can enter our Famous "Haunted Tunnel" Over 300 feet of indoor haunted exibits (Not too scary but not too timid ) which includes moving props, special effects and lighting, music, funny and scary sceens and more. This is the Exibit Which we have been doing and improving for over 20 years. We have our fall Balloon Bounce where children can bounce around and burn off some energy. They can Mine for gold in our 20 panning station attraction and get to keep all the nuggets and gems they find. We have Fresh Roasted Corn on the weekends. Face Painting is also avaliable along with Full Size Scarecrow Making
Great prices for family fun. NO GENERAL ADMISSION PLENTY OF FREE PARKING ONLY $3.00 per person for the Octobercation and Haunted Tunnel Display.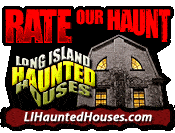 New expanded areas.

Price List

$3.00 for the Tunnel AND Octobercation
$2.00 for the Balloon Bounce
$3.50 to Mine for Gold
$19.99 to make a FULL size Scarecrow
$ 3.00 for Roasted Corn
$ Face painting From $2.00 to $6.00
THE BEST FALL BIRTHDAY PARTY PACKAGES AROUND

Complete packages include Our Haunted Tunnel and Octobercation, Mining for Gold, Balloon Bounce, Scarecrow making, Seperate Party room, Staff to run party Food and Gift Pumpkin.
PLEASE CALL FOR COMPLETE PACKAGE PRICES AND DETAILS
CLICK HERE FOR COMPLETE BIRTHDAY PARTY INFO AND PACKAGES
Children enjoying mining for gold
FIELD TRIPS FOR CLASSES & GROUPS
Complete packages include our Staffed Octobercation exibit, Our Famous Haunted Tunnel, A Story Telling Session, Arts and Crafts, and a Gift Pumpkin. Ballon Bounce and Mining for Gold are optional. Please call for details pricing and complete packages
CLICK HERE FOR COMPLETE FIELD TRIP INFO
OPENING WEEKEND SEPT 26, 2014

Click here for a special link on How to Make Pumpkin Pie


Relax a bit go to this website to play FREE online games
FOR DIRECTIONS CLICK THIS LINK
Woodside Nursery Offers wholesale pricing to the public. All sales of Final. No Gaurantees or Warrenties.